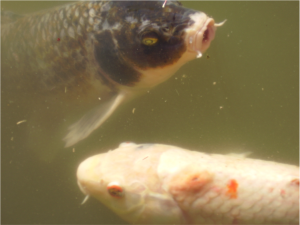 I know the business I serve.  As a lawyer, I help writers and other artists learn their legal rights and negotiate the complexities of their business lives.  But when I returned to the law, I did not want to give up my writing life.  Thus I offer two kinds of services.  I am both a writer and a lawyer.
I have been advised against advertising both kinds of services on the same site.  But I believe the services I offer are interdependent.  The creative professionals I represent should take comfort in knowing that my advice is not just ivory-tower legal mumbo jumbo. I know what it's like to find the time to create and to put that creative work in front of an audience, and I understand the forces that drive artists into the marketplace and away from it. I have their interests at heart because I am one of them.
In the same way, the businesses that hire me as a writer and editor know that I do not get my unique perspective from a quick internet search.  I write about law and business from the point of view of someone with an active practice. Although I never reveal information about specific cases (which is protected by attorney/client privilege), I am in touch with writers, publishers, musicians, labels, artists and galleries, and I know how their world works. And even when I am not writing about law or creative business, I understand the demands of publishers because I have worked with them.
I also have a creative life which you may hear about on my blog.